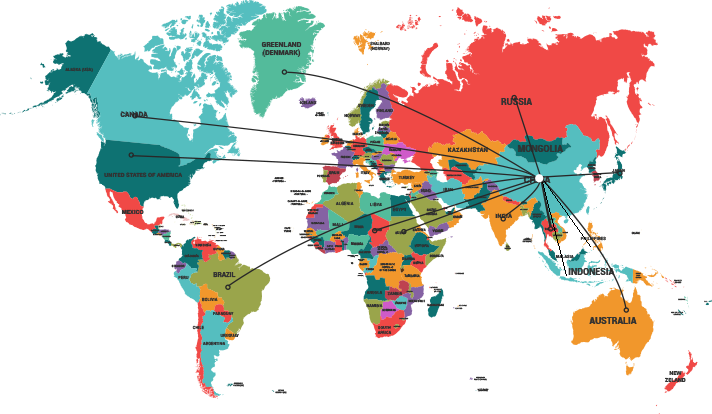 Yue-Yang Logistics, we do more than just move freight. Our services are built around each customer's unique needs.
Yue-Yang International Logistics Co.,Ltd is an International Air-Sea-Land freight forwarder with
NOVCC license (MOC-NV10578 ) , and honored to be a member of WCA group (ID :110826 )
which head located in Shenzhen, China.
We do more than just move freight forwarding service,our services are building
around each customer's unique requirement .
We can help you determine the best strategy for getting your shipment where it needs to be.
And Yue-Yang assure it arrives when you specify.We follow strict operational guidelines
and are experts at time-sensitive shipments.
Yue-Yang Logistics offers competitive door-to-door service and a wide selection of flexible services.
We are well versed at handling project cargo and perishables safely while delivering on timely.
When you have time sensitive shipment to move, it is critical you chose a logistics partner that
will deliver your shipment with urgency and reliability
ensure you and your customers will not experience supply chain disruptions such as costly manufacturing down time.
We understand that delivering your shipment on time, directly reflects on your credibility and reputation.
As per Yue-Yang principle, we firmly believe communication is a key element to providing
our clients with world class service.
Our customers feel confident knowing that we track shipments from booking to delivery using our state
of the art global trade management system to keep them up-to-date.
Yue-Yang's customers rely on us to deliver freight on time so they can focus on their core business.
We dedicate to provide our professional service to all our client & partner,
to make total process smoothly and in perfect, our main business area as following,
1) : FCL, LCL arrangement.
2) : Commodity Survey & Inspection
3) : Insurance bought Service
4) : Airfreight shipment planned made
5) : Warehouse Consolidation
6) : Import & Export Customs Clearance Submit
7) : Fumigation & Trucking
8) : Export License Bought
9) : COO & Form E issue
10) : Special Measurement Cargo handle
11) : Break Buld & Roll -Roll Service Provided
Sincerely hope that we could have a opportunity to share our good service with your best group...